A Spokesman in the presidential campaign council (PCC) of the All Progressives Congress (APC); Bayo Onanuga, was recently interviewed on the punch Newspaper where he spoke extensively about two journalists of Arise television named Reuben Abati and Rufai Oseni.
The APC's Spokesman revealed why the two well known journalists shouldn't be on TV.
He said; "Reuben Abati is a People's Democratic Party (PDP) man. He was in the PDP where he served as President Jonathan's Special Adviser on Media and Publicity. He was also a running mate to the late Buruji Kashamu. As for his colleague named Rufai Oseni, he 'belongs to the Labour Party (LP)' because he is seen in the party's circle on a number of occasions."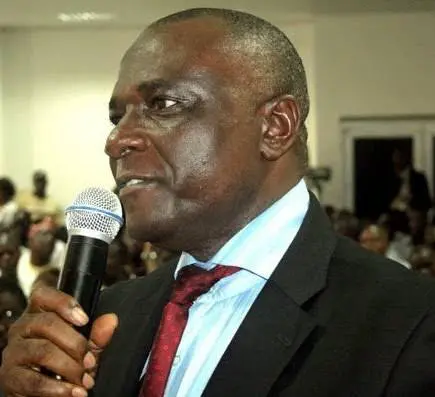 Asiwaju Bola Ahmed Tinubu's director of media and publicity spoke further saying, "both of them should not even be on television anchoring a programme. Reuben Abati has a coloured political past so there is no way he will be an objective presenter."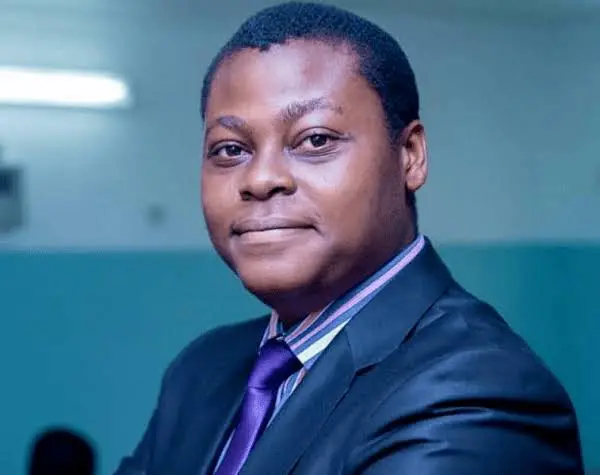 Lastly, Bayo Onanuga claimed that the behaviors of Rufai Oseni and Reuben Abati is worse than what is seen on a popular news platform in the United States of America (USA).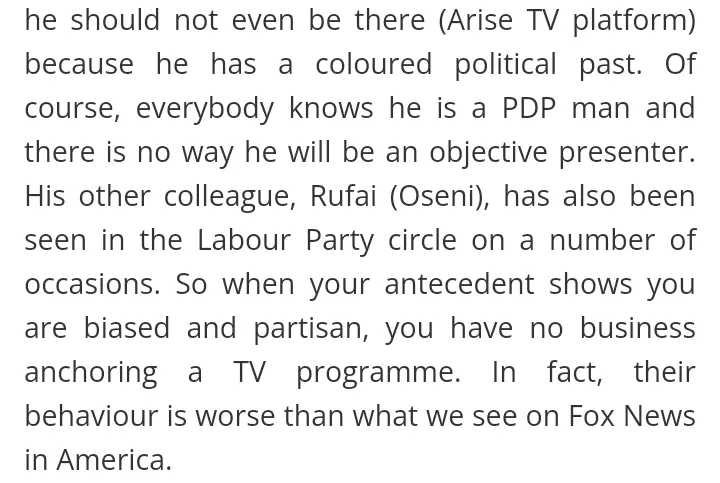 What do you think about the 'allegations' that the two well known Nigerian journalists are being political and biased?