Following the viral statement of the presidential candidate of the APC, Bola Ahmed Tinubu, who condemned other presidential candidates while speaking to some stakeholders in the Niger Delta, the Nigerian journalist and presenter, Oseni Rufai, took to social media to condemn his habit and other candidates who abuse and attack other presidential candidates instead of focusing on their political ambition.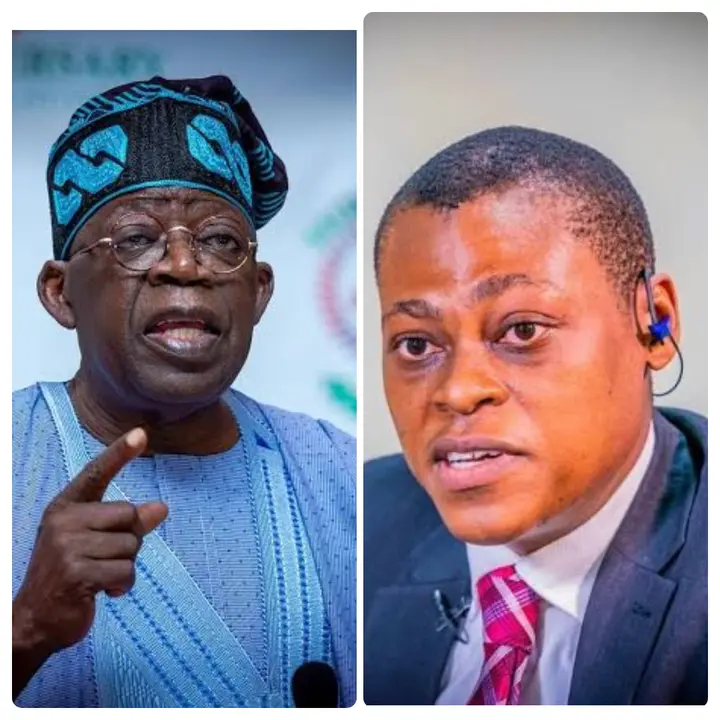 Oseni Rufai stated that it would have been good if these same politicians who abuse others attended presidential debates or town hall meetings with them. He posted the message in his official Twitter handle.
According to him, "If only politicians that abuse others will attend town hall meetings or debates." It would have been good.Please attend debates and town halls and stop the abuse. "Debates matter; if people can't debate their ideas, then it's shocking."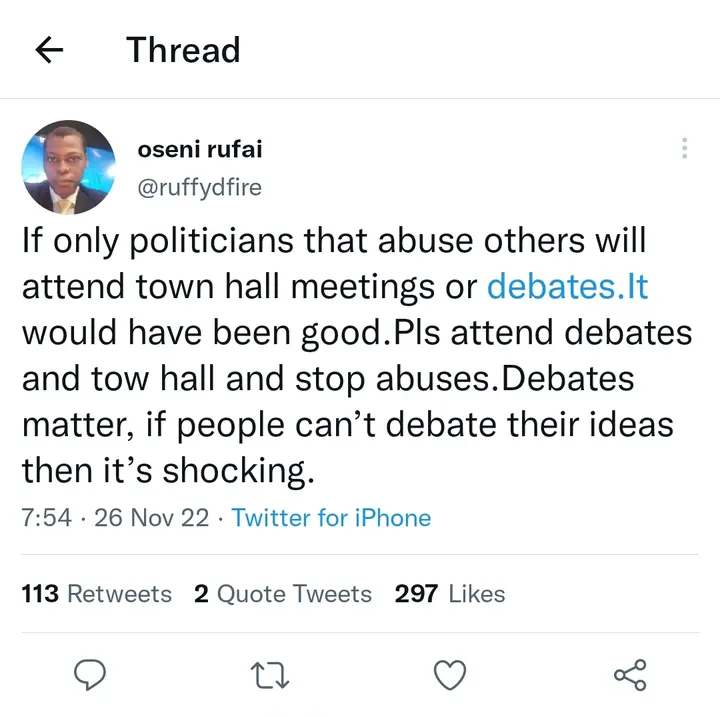 Oseni Rufai, however, urged all candidates to stop abusing others, stating that it is shocking if people cannot debate their ideas but abuse others.
Dear esteemed readers, Kindly share your thoughts and opinions concerning this post.