As the race for the presidency gathers steam in Nigeria's political space, renowned movie director and ace broadcaster, Dr. Don Pedro Obaseki has come out to criticize the recent comments made against the presidential candidate of the Peoples Democratic Party (PDP), Alhaji Atiku Abubakar by All Progressives Congress (APC) stalwart, Chief Adams Oshiomole during a live interview.
Recall that while speaking with Seun Akinbaloye of CHANNELS TV on Tuesday night, Oshiomole had launched several scathing criticisms against Atiku, describing him as morally unfit to manage the country's affairs as its Commander in Chief.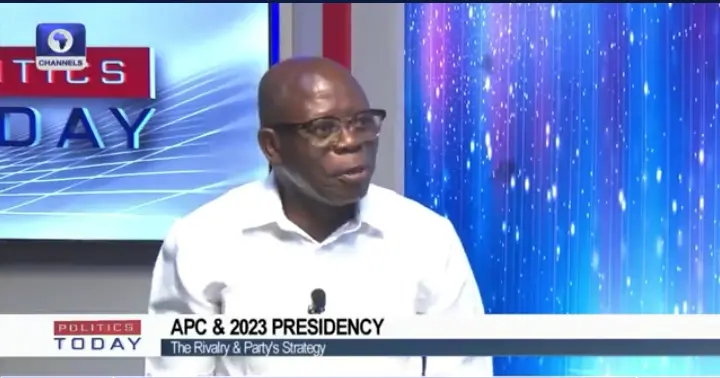 However, while appearing on ARISE TV's 'Prime Time' with Charles Aniagolu on Thursday night, Obaseki, who is the Director of Research and Strategy, PDP Presidential Campaign Council, explained that he felt sorry for Oshiomole after watching the interview because the former Edo State governor used certain words that should not be allowed on national tv, adding that such words best described who he is a person. Going further, Obaseki pointed out that Oshiomole found it difficult to focus on the main issues because his party has a bad scorecard.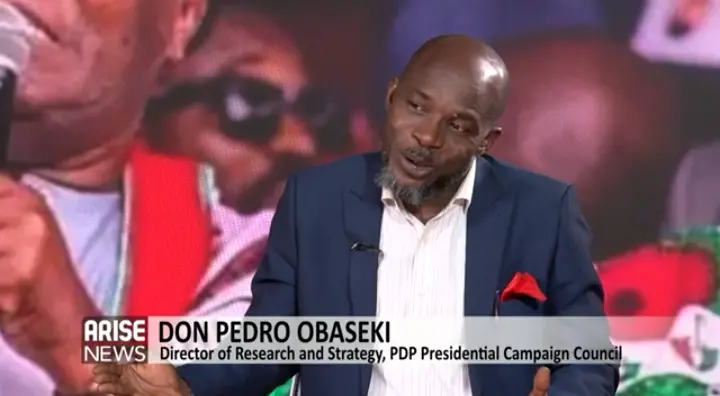 He said; "On one of the national programs that aired less than 24 hours ago, I heard Mr. Adams Oshiomole, my former governor, use the most unprintable language on national tv. And I felt sorry for him. I felt sorry for a man who went on national tv to say certain things. And such things turn out to be the nature of the ruling party who have raised propaganda to a high act. Let's deal with the issues. What is the PDP bringing to the table viz-a-viz where has the APC taken us so far?
What happened to the Nigeria of 2015 when we were angry, angry that we were not getting enough, and all of a sudden, we are inundated with persons who have decimated our purchasing power parity, killed our nation's GDP, taken to us to neverland, and we are now more ethnic than we have ever been."
You can watch Don Pedro Obaseki's comments on ARISE TV below:
NOTE: Please forward the video to 13:26 (Thirteen minutes, twenty-six seconds).