Peter Obi and his vice Yusuf Datti were at the Labour Party rally that was held on Wednesday in Ibadan. The rally was also attended by other known members of the Labour Party.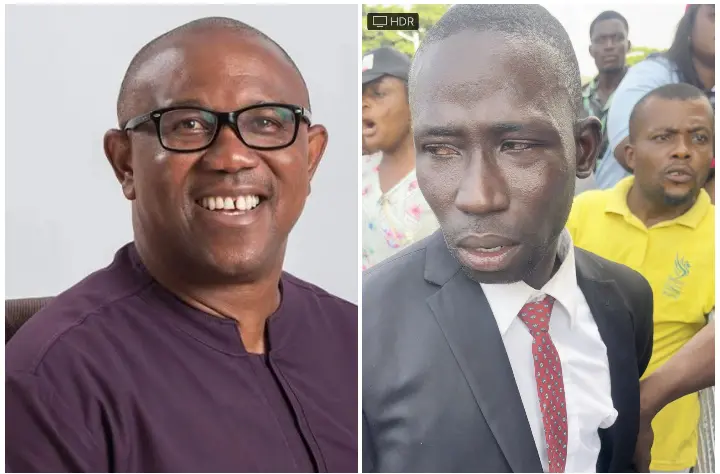 There was slight tension during the rally as security operatives arrested a man who was seen with a dagger. The man who happens to be a suspect was putting on a dark suit with sunglasses, he hid the dagger in the inside pocket of his suit and he also tied a rope around his waist.
It was said by Bishop PO Evang, a witness to the incident that the man was standing at a path where Peter Obi was meant to pass when he was spotted and interrogated. Upon interrogation, it was discovered that the man was neither part of the police nor any of the security operatives at the event.
This was how they discovered the dagger he was hiding and he was then arrested.