'It Is A Crime To Transact In Cask In Excess Of 5m Naira As An Individual' – EFCC
The Economic and Financial Crimes Commission, while replying a Nigerian revealed the limit of amount of cash transaction an individual or a corporate body can carryout.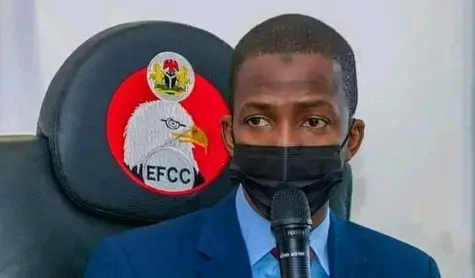 It happened that the Anti Graft agency made a post on their verified Facebook Page to assure Nigerians of their readiness to ensure that the country is free from all form of economic and financial crime. One of their fan took to the comment section to ask if it is true that accepting 5 million Naira in cash from someone is a crime. The Economic and Financial Crimes Commission then gave a detailed explanation.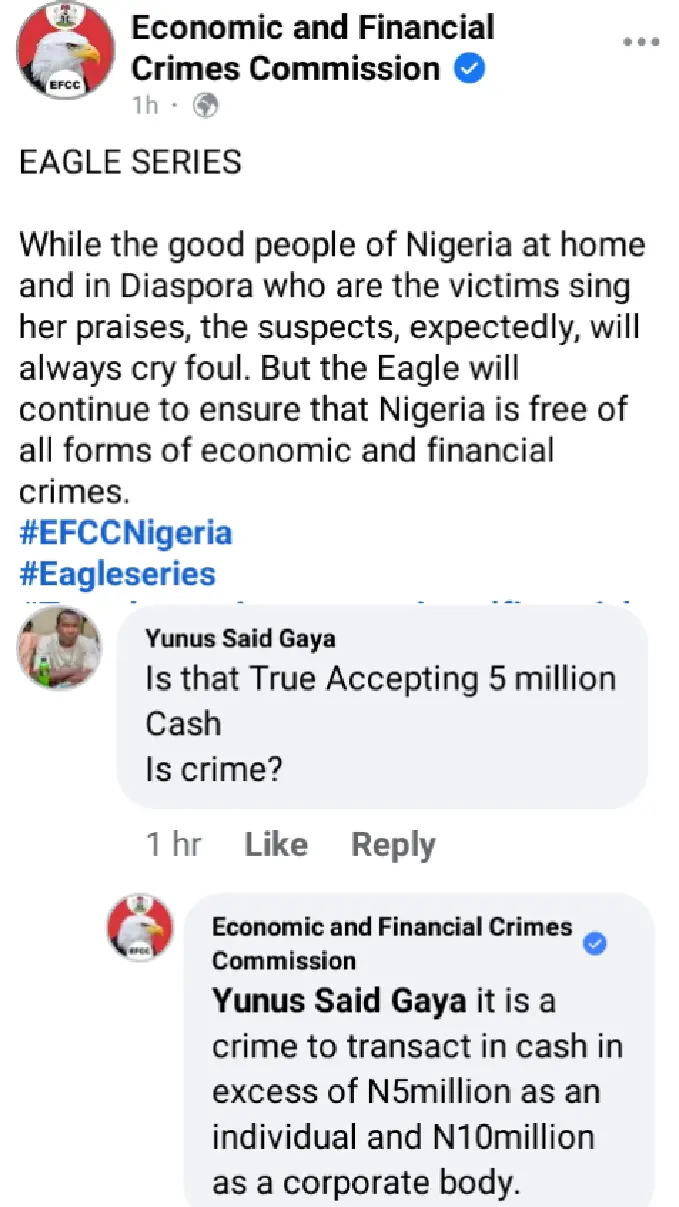 EFCC told the Facebook user that it is a crime to transact in cash in excess of 5 million Naira as an individual and then 10 million Naira as a corporate body. This means that the limit of the amount expected an individual to transact is 5 million Naira while that of corporate bodies are expected to carryout only 10 million Naira transaction. Anything above this is a crime.